Nelson Tree Trimming Is Now Merged With Bailey Tree LLC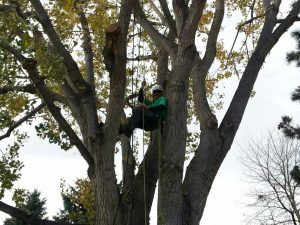 In April of 2015 Bailey Tree LLC bought Nelson Tree Trimming and Removal Services, Inc.  
Nelson Tree was started in 1995 by Rich Nelson.  It was a family owned and operated tree service that focused heavily on safety, customer service, staying current with the latest developments in arbor-culture, and
treating their employees with respect.  This method of business led Nelson Tree to become one of the most well known and respected tree services along the Front Range.  In 2015 Rich Nelson saw that same mode of business in Bailey Tree LLC and decided to come aboard.  
Rich Nelson and his son Josh Nelson both work for Bailey Tree and enjoy seeing their legacy live on.  Rich Nelson can still be contacted at the same phone number 303-494-5004.
Bailey Tree LLC looks forward to assisting you with all your tree service needs.